Stamets, Lieutenant Commander Paul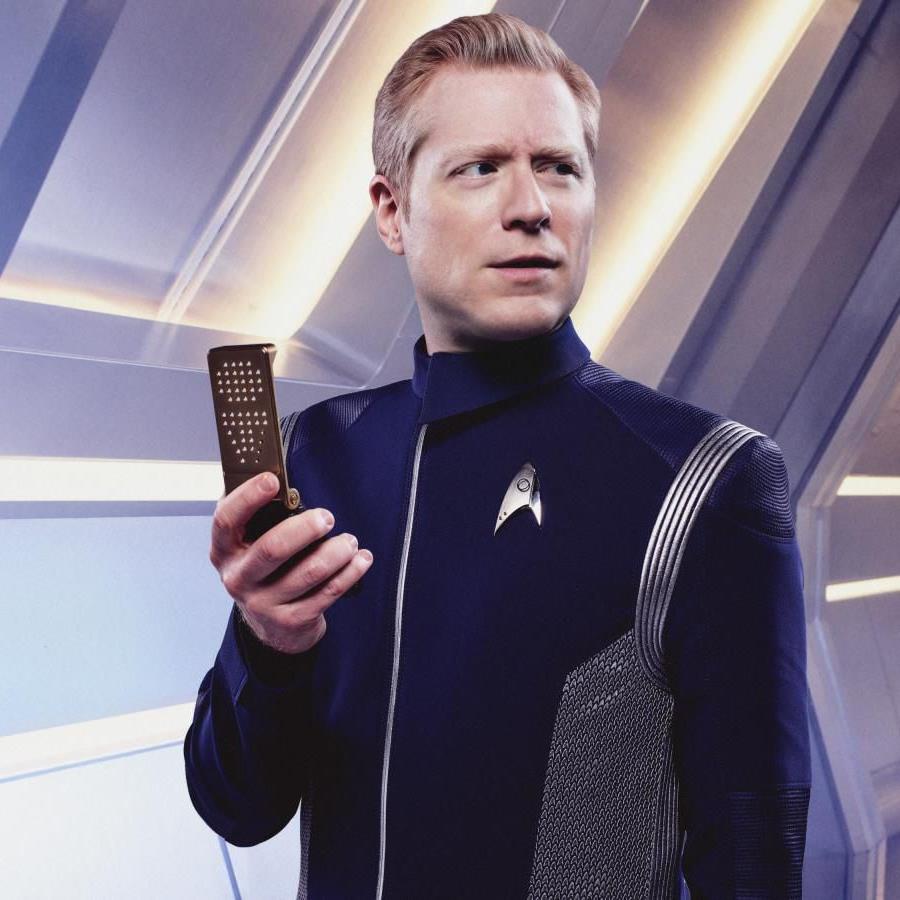 Lt. Paul Stamets
Anthony Rapp
CURRENT RANK:
Lieutenant Commander
CURRENT ASSIGNMENT:
Chief Engineer, U.S.S. Discovery NCC-1031-A
BIOGRAPHICAL DATA
Paul Stamets is a Federation scientist specializing in astromycology, the study of study of extraterrestrial fungi.

Prior to the Federation-Klingon War, Paul Stamets along with friend and research partner Straal worked on an experimental drive technology. Dubbed the "spore drive," the technology utilizes a subspace mycelial network of fungus Prototaxites stellaviatori spores. It allows the ship to jump near instantaneously to any location in the network, which permeates the galaxy.

After the start of the war, Starfleet co-opted the technolgy. Stamets was drafted into service and assigned to the U.S.S. Discovery NCC-1031. He was separaated from his research partner Straal, who was assigned to sister ship U.S.S. Glenn NCC-1030.

Paul Stamets is in a long-term relationship with fellow Discovery crew member Dr. Hugh Culber.
SERVICE RECORD
2256 Assigned to U.S.S. Discovery NCC-1031, Chief Engineer
2256 Aided in destruction of the Klingon Sarcophagus/Ship of the Dead
2257 Awarded Starfleet Medal of Honor for helping to end the Federation/Klingon war, promoted to Lieutenant Commander
2257 Served on U.S.S. Discovery during battle with Section 31 Control; Discovery lost during the battle
3189 U.S.S. Discovery makes contact with what remains of Starfleet and the Federation
3189 Completed training on refit of U.S.S. Discovery 1031-A
PHOTOGRAPHIC RECORD
---