Reed, Lieutenant Malcolm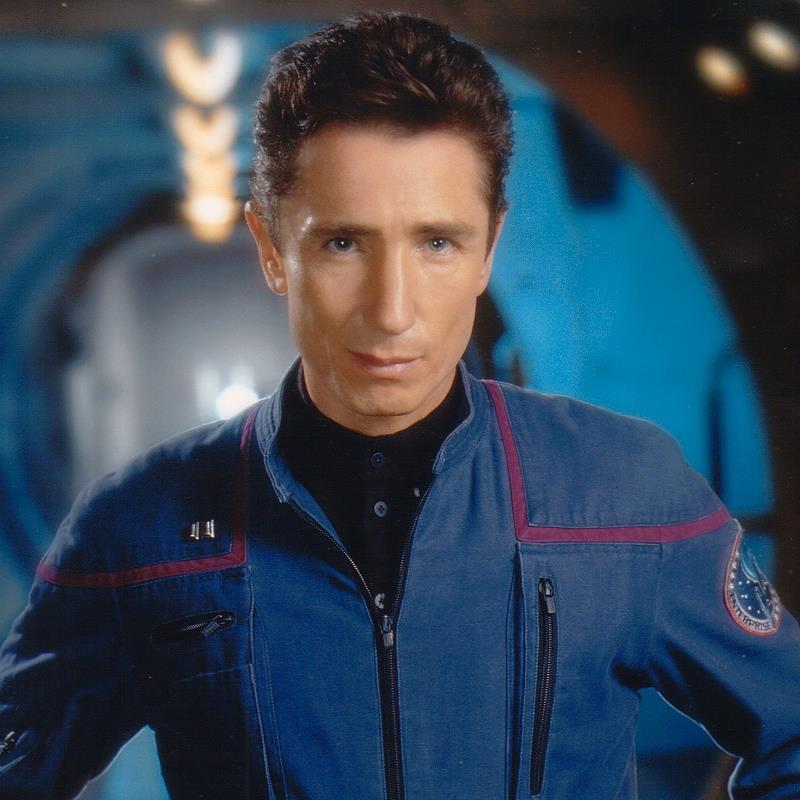 Malcolm Reed
Dominic Keating
AFFILIATION:
Earth Starfleet
CURRENT ASSIGNMENT:
Tactical Officer, Enterprise NX-01
BIOGRAPHICAL DATA
PLACE OF BIRTH:
Sept 2, United Kingdom, Earth
Reed is descended from a long line of British navy men; in fact, he takes after his grandfather who was an ordnance officer in the Royal Navy. His parents are Stuart & Mary Reed and he has a younger sister, Madeline. Rules and regulations, discipline, schedules — life is strictly by-the-book for this officer who is fascinated by munitions and what he can create next in his Armory. Around women, however, he becomes soft-spoken and tongue-tied.

Lieutenant Malcolm Reed is currently the weapons and tactical expert on Enterprise NX-01, and the first to jump into the fray when a rescue mission becomes necessary or when explosions need to be mounted.
SERVICE RECORD
2151 Assigned to Enterprise NX-01, Tactical and Armory Officer
2151 Enterprise NX-01 launched; assigned to return Klingon Klaang to Qo'noS
2154 Enterprise NX-01 prevented Xindi Superweapon from destroying Earth
PHOTOGRAPHIC RECORD
---