Forrest, Admiral Maxwell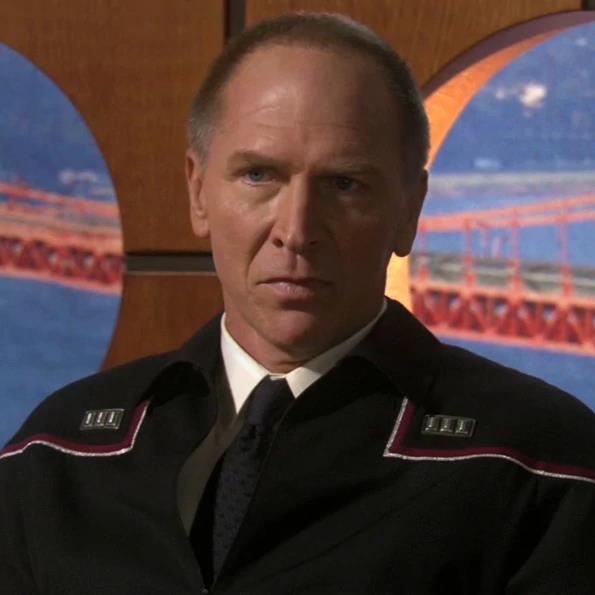 Maxwell Forrest
Vaughn Armstrong
FULL NAME:
Maxwell Forrest
AFFILIATION:
Earth Starfleet
CURRENT STATUS:
Deceased, 2154
PREVIOUS ASSIGNMENT:
Starfleet Command, United Earth Space Probe Agency
BIOGRAPHICAL DATA
DATE OF DEATH:
2154, Earth Embassy, Vulcan
Maxwell Forrest was the Starfleet Admiral who maintained regular contact with Captain Archer, monitoring the Enterprise NX-01's first mission. Forrest ordered the Enterprise to return Klaang to Kronos, despite the misgivings of the Vulcans. He regularly confered with Vulcan Ambassador Soval, and they often clashed regarding Archer and Enterprise.

In 2154, Forrest was killed during the bombing of the Earth Embassy on Vulcan. He was able to save Ambassador Soval's life before he died.
SERVICE RECORD
Supervised the building of NX-01
2151 Promoted to Admiral, supervising the NX program
2151 Authorized Enterprise NX-01 first mission: return Klaang to Kronos
2153 Ordered Enterprise NX-01 into Delphic Expanse to find the Xindi
2154 Died during Earth Embassy bombing on Vulcan
PHOTOGRAPHIC RECORD
---