Culber, Lieutenant Commander Hugh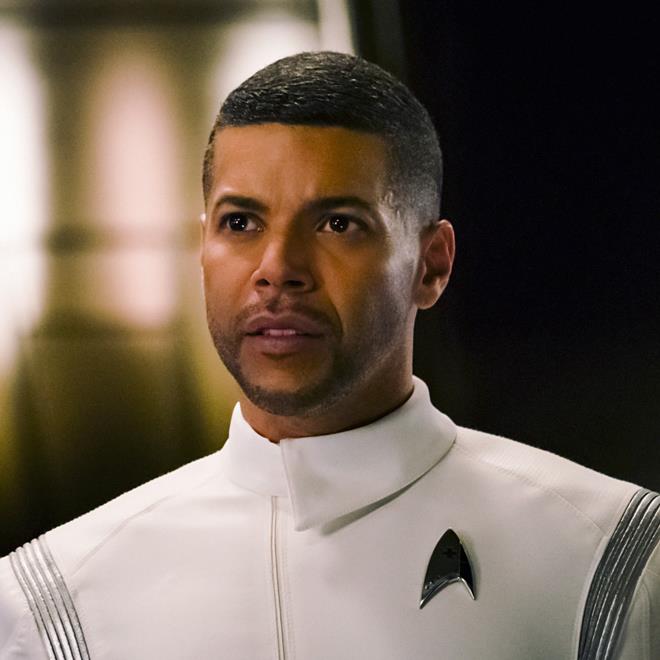 Dr. Hugh Culber
Wilson Cruz
FULL NAME:
Dr. Hugh Culber
CURRENT RANK:
Lieutenant Commander
CURRENT ASSIGNMENT:
Staff Physician, U.S.S. Discovery NCC-1031-A
BIOGRAPHICAL DATA
Hugh Culber is a staff physician on the U.S.S. Discovery NCC-1031. He joined the crew when his partner Paul Stamets was drafted into Starfleet in 2256.

In 2256, Culber was killed in action by Lt. Ash Tyler when Culber discovered that Tyler had been surgically altered to appear as human. This activated the Klingon personality's defense mechanism and Tyler/Voq killed Culber by snapping his neck.

He was posthumously awarded the Starfleet Medal of Honor along with the U.S.S. Discovery crew for his efforts in helping to end the Federation/Klingon war.

In 2257, the U.S.S. Discovery crew found a seemingly ressurected Hugh Culber trapped in the mycelial network. The jahSepp lifeforms who reside in the network helped the Discovery crew transport him out of the network.

He was subsequently reinstated for duty by Captain Christopher Pike. He was approved for a transfer to U.S.S. Enterprise NCC-1701, but disappeared with the crew of the U.S.S. Discovery during the battle with Section 31 Control in 2257.

In 3189, he aided in the rescue of Su'Kal from the dilithium planet in the Verubin Nebula.
SERVICE RECORD
2256 Assigned to U.S.S. Discovery NCC-1031, Staff Physician
2256 Aided in destruction of the Klingon Sarcophagus/Ship of the Dead
2256 Killed in action by Klingon spy Voq
2257 Posthumously awarded Starfleet Medal of Honor for helping to end the Federation/Klingon war
2257 Resurrected by the jahSepp in the mycelial network, rescued by the U.S.S. Discovery crew
2257 Reinstated for duty by Captain Christopher Pike; transfer to U.S.S. Enterprise NCC-1701 approved
2257 Served on U.S.S. Discovery during battle with Section 31 Control
2257 U.S.S. Discovery was lost during the battle with Control
3189 U.S.S. Discovery makes contact with what remains of Starfleet and the Federation
3189 Completed training on refit of U.S.S. Discovery 1031-A
3189 Aided in rescuing Su'Kal from the dilithium planet in the Verubin Nebula
PHOTOGRAPHIC RECORD
---