U.S.S. DISCOVERY NCC-1031

---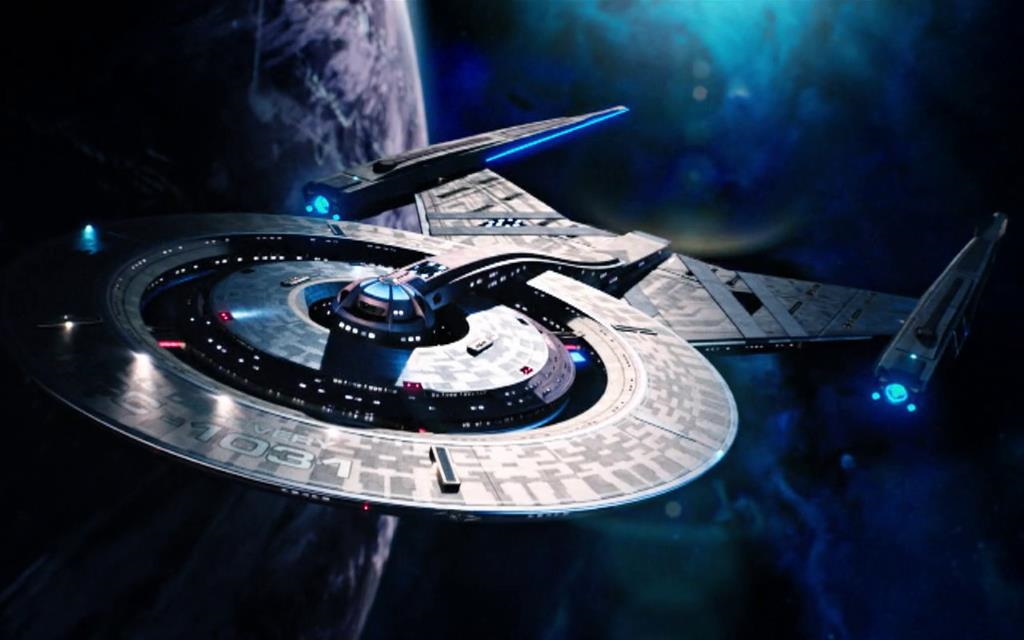 The Crossfield-class starship is a 23rd century science vessel, supporting over 300 discrete scientific missions in its labs. At the time of its commission in the 2250s, this was a Starfleet record.

Upon the start of the Federation/Klingon War in 2256, the Crossfield-class starships were pulled into the war efforts, with their research concentrating on discoveries that would help with war.

The U.S.S. Discovery NCC-1031 and its sister ship the U.S.S. Glenn NCC-1030 were both conducting research on spore displacement technology. An accident on the U.S.S. Glenn resulted in its destruction.

Research into the spore technology continued on the U.S.S. Discovery and in 2256, it made its first successful jump using the spore drive. The drive required the aid of a sentient tardigrade creature and when the creature died, Lieutenant Paul Statets injected himself with an unproven and unauthorized gene splice that allowed him to navigate the U.S.S. Discovery along the mycelial sport network. When his health rapidly detoriated, the spore drive was eventually dismantled and the project mothballed.
SPECIFICATIONS
| | |
| --- | --- |
| NAME/REGISTRY | U.S.S. Discovery NCC-1031 |
| CLASSIFICATION | Crossfield-Class Science Vessel |
| YEAR COMMISSIONED | |
| LENGTH | 751 M |
| WIDTH | M |
| HEIGHT | 50 M |
| WEIGHT | 200,000 MT |
| DECKS | 17 |
| CREW COMPLIMENT | 140 |
| PRIMARY PROPULSION | Matter/Antimatter Reactor (warp core) |
| SECONDARY PROPULSION | Deuterium Fusion Drive motors (impulse engines) |
| WARP FACTOR | Classified |
| ARMAMENT | Classified |
| COMPUTER CORE | Duotronic Type-II computer core |
| AUXILIARY CRAFT | Classified |
NOTABLE CROSSFIELD-CLASS STARSHIPS
| REGISTRY | DESIGNATION | CMD. OFFICER | NOTES |
| --- | --- | --- | --- |
| NCC-1030 | U.S.S. Glenn | | Crippled during test of a protoype propulsion system which killed the entire crew; Destroyed by U.S.S. Discovery ("Context Is For Kings") |
| NCC-1031 | U.S.S. Discovery | Capt. Gabriel Lorca | Science vessel reassigned for the war effort, testing a classified prototype propulsion system ("Context Is For Kings") |
---