Star Trek
---
"The Alternative Factor"
| | |
| --- | --- |
| Episode Number | 27 (1.27) |
| Production Number | 20 |
| Season | 1 |
| Stardate | 3087.6 |
| Original Airdate | 30-Mar-1967 |
| Teleplay | Don Ingalls |
| Director | Gerd Oswald |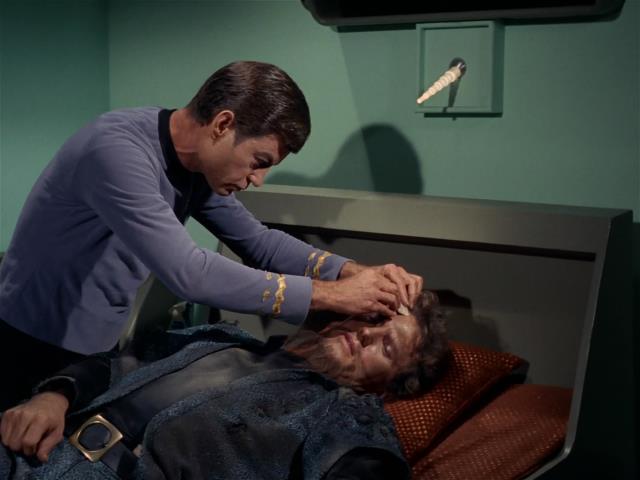 Synopsis
Starfleet is baffled by a phenomenon and is suspicious that it's a "rip in the universe." It sends the Enterprise to check it out and what at first is thought to be a sign of attack is no less than the impact of one man. This man, Lazarus, veers wildly between calm and chaos as he pursues his single-minded mission. The puzzle becomes more baffling when he turns out to be "twins" — and his small downed spacecraft a gateway to another dimension.
Guest Cast
Robert Brown (Lazarus)
DeForest Kelley (Dr. Leonard H. McCoy)
Janet MacLachlan (Lt. Charlene Masters)
Nichelle Nichols (Lt. Uhura)
Richard Derr (Commodore Barstow)
Arch Whiting (Assistant Engineer)
Christian Patrick (Transporter Chief)
Eddie Paskey (Lt. Lesley)
Notes
This episode featured some really bad visual effects.

Eddie Paskey's red-shirt character is finally given a name in this episode — Lesley.
---