Star Trek
---
"The Enemy Within"
| | |
| --- | --- |
| Episode Number | 5 (1.05) |
| Production Number | 5 |
| Season | 1 |
| Stardate | 1672.1 |
| Original Airdate | 06-Oct-1966 |
| Teleplay | Richard Matheson |
| Director | Leo Penin |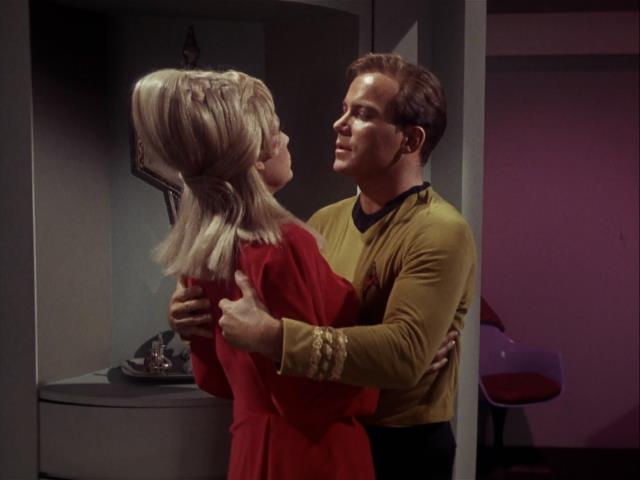 Synopsis
While orbiting the planet Alpha 177, a transporter malfunction creates a duplicate of Kirk — one good and honorable, the other evil and aggressive. The Evil Kirk runs amok on his ship, committing violent acts, including the attempted assault of Yeoman Rand. As the two Kirks fight for control of the ship, Sulu and the landing party are stranded on the planet, its subfreezing night temperatures meaning certain death.
Guest Cast
DeForest Kelley (Dr. Leonard H. McCoy)
Grace Lee Whitney (Yeoman Janice Rand)
George Takei (Lt. Hikaru Sulu)
James Doohan (Lt. Cmdr. Montgomery Scott)
Edward Madden (Technician Fisher)
Garland Thompson (Technician Wilson)
Jim Goodwin (Lt. John Farrell)
Notes
The landing party could have been rescued with a shuttle; perhaps the Enterprise did not have any shuttles at this time.
---