Star Trek: Enterprise
---
"Bounty"
| | |
| --- | --- |
| Episode Number | 51 (2.25) |
| Production Number | 51 |
| Season | 2 |
| Stardate | Mar. 21, 2153 |
| Original Airdate | 14-May-2003 |
| Story | Rick Berman & Brannon Braga |
| Teleplay | Hans Tobeason and Mike Sussman & Phyllis Strong |
| Director | Roxann Dawson |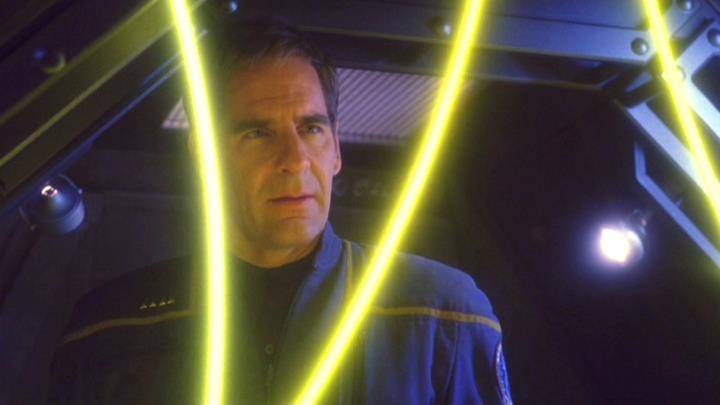 Synopsis
The crew of the Enterprise encounters Skalaar, a Tellarite who offers to give them a tour of a nearby planet. As it turns out, Skalaar is actually a bounty hunter who kidnaps Archer, planning to turn him over to the Klingons for a reward. Meanwhile, a microbe triggers T'Pol's Vulcan mating drive.
Guest Cast
Jordan Lund (Skalaar)
Michael Garvey (Captain Goroth)
Ed O'Ross (Gaavrin)
Robert O'Reilly (Kago-Darr)
Louis Ortiz (Klingon Warrior)
Notes
The Klingons have apparently placed a substantial price on Archer's head since his escape from Rura Penthe in the episode "Judgment".
---