Star Trek: Enterprise
---
"The Crossing"
| | |
| --- | --- |
| Episode Number | 44 (2.18) |
| Production Number | 44 |
| Season | 2 |
| Stardate | |
| Original Airdate | 02-Apr-2003 |
| Story | Rick Berman & Brannon Braga & André Bormanis |
| Teleplay | Rick Berman & Brannon Braga |
| Director | David Livingston |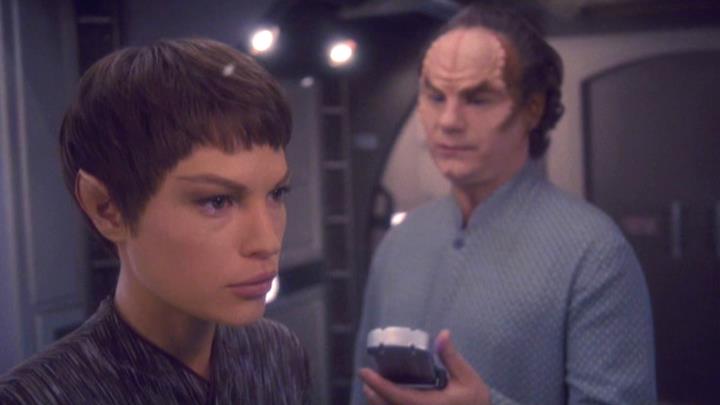 Synopsis
Enterprise is swallowed by an otherworldly vessel occupied by noncorporeal creatures who seek to trade consciousnesses with the crew members.
Guest Cast
Joseph Will (Lt. Michael Rostov)
Steven Allerick (Ensign Cook)
Valerie Ianniello (Female Crewman)
Alexander Chance (Crewman #1)
Matthew Kaminsky (Crewman Cunningham)
Notes
The aliens' ship is deteriorating and they are trying to find host bodies to survive. There are hundreds of them and they capture ships as they can.
---