Star Trek: Enterprise
---
"Vanishing Point"
| | |
| --- | --- |
| Episode Number | 36 (2.10) |
| Production Number | 36 |
| Season | 2 |
| Stardate | |
| Original Airdate | 27-Nov-2002 |
| Teleplay | Rick Berman & Brannon Braga |
| Director | David Straiton |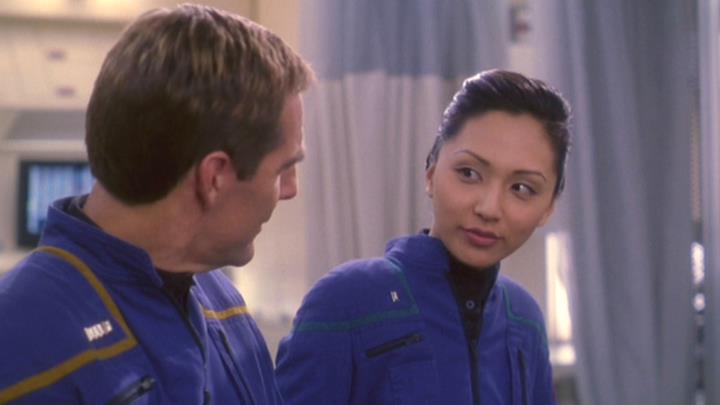 Synopsis
Following her first experience in the transporter, a series of eerie events leads Hoshi to question whether she is the same person.
Guest Cast
Keone Young (Hoshi Sato's Father)
Gary Riotto (Alien #1)
Ric Sarabia (Alien #2)
Morgan H. Margolis (Crewman Baird)
Carly Thomas (Crewman Alison Rhodes)
Notes
Hoshi was trapped in the transporter pattern buffer for 8.3 seconds. She dreamed most of the episode.

Keone Young previously played Buck Bokai in the DS9 episode "If Wishes Were Horses".
---