Star Trek: Enterprise
---
"The Communicator"
| | |
| --- | --- |
| Episode Number | 34 (2.08) |
| Production Number | 34 |
| Season | 2 |
| Stardate | |
| Original Airdate | 13-Nov-2002 |
| Story | Rick Berman & Brannon Braga |
| Teleplay | André Bormanis |
| Director | James A. Contner |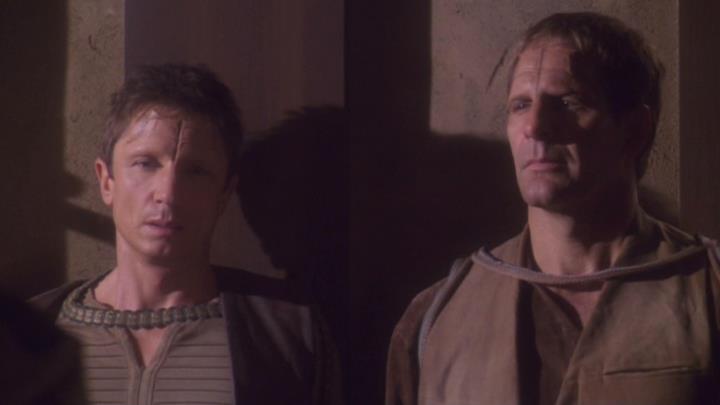 Synopsis
After a covert expedition on a planet with a pre-warp civilization, Reed and Archer return to retrieve a communicator Reed left behind on the planet, and are captured in the process.
Guest Cast
Francis Guinan (General Gosis)
Tim Kelleher (Lt. Pell)
Brian Reddy (Dr. Temec)
Dennis Cockrum (Alien Barkeep)
Jason Waters (Soldier)
Notes
While working on their captured Suliban cell ship to use in their rescue plan, Trip's right hand and forearm become "cloaked".

McCoy left his communicator behind in the Original Series episode "A Piece of the Action".
---