Star Trek: Deep Space Nine
---
"The Wire"
| | |
| --- | --- |
| Episode Number | 42 (2.22) |
| Production Number | 442 |
| Season | 2 |
| Stardate | 47849.8 |
| Original Airdate | 07-May-1994 |
| Teleplay | Robert Hewitt Wolfe |
| Director | Kim Friedman |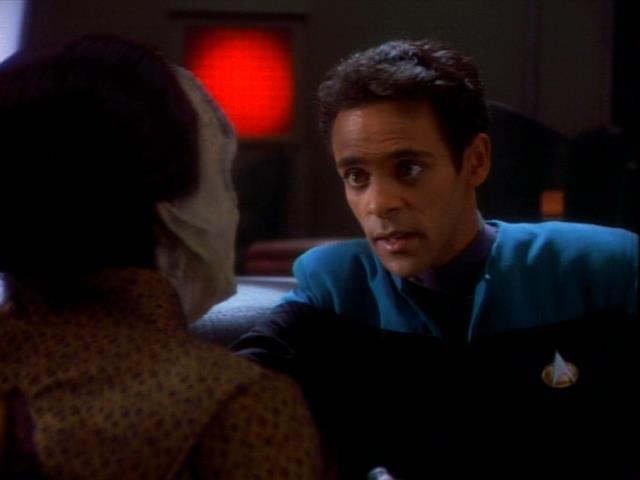 Synopsis
Bashir fights to save his Cardassian friend Garak, who is slowly being killed by a brain implant to which he is addicted.
Guest Cast
Andrew Robinson (Elim Garak)
Paul Dooley (Enabran Tain)
Jimmie F. Skaggs (Glinn Boheeka)
Ann Gillespie (Nurse Jabara)
Notes
The name of the Cardassian homeworld is given in this episode: Cardassia Prime.

We learn that Garak's first name is Elim.
---